SEGA
En 1940 est fondée Service Games. En 1952, le nom SErvice GAmes of Japan est enregistré. Rosen Enterprises Inc est fondée au japon en 1954 puis fusionne en 1965 avec Service Games pour devenir SEGA Enterprises. Les employés contractent le nom en SEGA.

Entre 1969 et 1984, la compagnie est achetée par Gulf and Western Industries, qui revend la filiale US à Bally Manufacturing Corporation. La compagnie est rachetée finalement par CSK et devient SEGA Enterprises Ltd. En 1986, SEGA of America Inc est créée (voir fiche par ailleurs). En 2001, l'entreprise annonce qu'elle se retire de la construction de machines au profit du développement. L'entreprise possède alors plusieurs départements dédiés qui deviennent autonomes : AM1, AM2, jusqu'à AM9 (AM8 étant Sonic Team et AM9, United Game Artists). Jusqu'en 1998, SEGA possédait également la filliale Team Andromeda. En 2000, la compagnie devient SEGA Corporation. En 2004, la compagnie Sammy Corporation achète des parts et le holding Sega Sammy Holdings Inc. est crée. Enfin, en 2005, SEGA vend Visual Concepts et Kush Games à Take Two.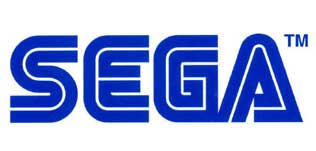 Fondation
Pays d'origine
Site officiel
Jeux oldies reliés
Dossier sur la société
Les jeux vidéo à travers les âges
Hier soir, alors que je raccrochais une pendule au-dessus de mes toilettes, j'ai glissé et ma tête a heurté la cuvette. Et ensuite, j'ai vu ceci: un plan des âges des jeux vidéo. Et puis, un taré avec un gilet de sauvetage et des Nike Air m'a demandé de le ramener en 1985. Non mais ho, je suis pas taxi moi.
Lire le dossier...
En savoir plus
Portez la bonne parole
Encycloldies: Les joueurs de Metroid n'apprennent qu'une seule fois que Samus, le personnage principal est une femme : à la fin de l'opus de 1986...